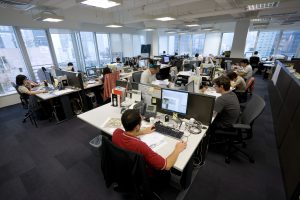 Professional service and information flow 24h / 7 days
Our long-term presence on the transport market has allowed our company to form a significant base of domestic and foreign customers. Care and management of cooperation with them is a task for a highly qualified group of people for whom transport is not only a job, but also a passion. The service and monitoring 24/7 days a week is now the norm in the case of providing services for transporting products directly to the production line. We can boast nearly 20 years of experience in supplying auto parts to leading brands throughout Europe. They trusted us: Ford, Jaguar Land Rover, BMW MINI, Audi, Volkswagen, Seat. We are open to further cooperation.
Regions we don't serve? No problem – our job is not only servicing our own fleet. It also means acquiring new subcontractors who provide services on our terms and who represent our values. Forwarders and dispatchers will ensure the full quality of the transport offered, so that your most sophisticated requirements are met. We make impossible delivery locations possible!
Innovative IT solutions
In the interests of the safety of your goods, as well as full orientation to the location and status of deliveries, we provide 24-hour monitoring of the rolling stock. Full satellite GPS and GSM connectivity with people providing transport services allows you to rest easy knowing that the goods are safe and that they will be delivered exactly when it is required!