24h assistance in the event of a truck breakdown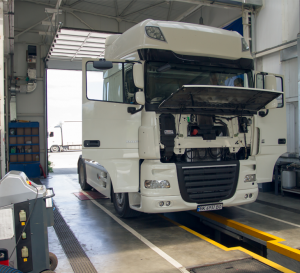 A modern fleet of tractors and semi-trailers is a key issue for the trouble-free implementation of transport, especially in the international dimension. However, efficient, developed and rich in knowledge and professional experience allows for current, fast and not always mobile ongoing service. The provision of repairs applies to both own vehicles and those belonging to external entities. We have both our own repair halls and service vehicles. Therefore, we are not afraid of repair on the road, mobility, speed and efficiency – these three features are the key to the service we expect.
The location of the base in Katowice enables us to operate within a wide range, including extremely quick access to any point in southern and central Poland, as well as eastern and central Czech Republic.
The service at PIWOWARCZYK Sp. z o.o. – Katowice branch
The possibility of 24h service is provided by a qualified and experienced team of mechanics, for whom working with heavy rolling stock is not only a duty but also a passion.
Contacts:
Office 09:00 – 17:00 – office manager: Joanna Osłońska tel. 510 545 744, e-mail: katowice@piwowarczyk.biz.pl
24h emergency – service manager: Łukasz Małek phone: 501 007 740, e-mail: serwis@piwowarczyk.biz.pl