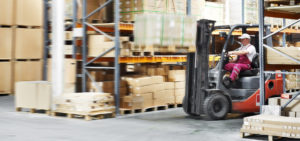 Stable and long-term cooperation
Transport via a capital "T" is not only the transport of goods, or providing the substitution of own units to recipients. For the full dimension of the transport, forwarding and logistics industry, it is unimaginable to selectively perceive or omit the last of the elements. Logistics is an important element of cooperation for us. We are flexible and we are aware of the necessity of changes that occur extremely often and generate the need to store and reload the goods entrusted to us. We have 2 large warehouses, a ramp and forklifts at our disposal. We offer a storage service at attractive prices in Katowice. Our space is confidence, 24h service and care for your goods. Flexibility of work is the basis for us!
Innovative IT solutions
In the interests of the safety of your goods, as well as full orientation to the location and status of deliveries, we provide round-the-clock monitoring of the rolling stock. Full GPS and GSM satellite communication with people providing transport services allows you to sleep well knowing that the goods are safe and that they will be delivered exactly when it is required! In addition, we are supported by the accompanying transport, forwarding and logistics programs – SPEED, Autoguard AC2, FINDER or the Trans, Timo-Com, Cargopool and Transporeon transport exchanges.